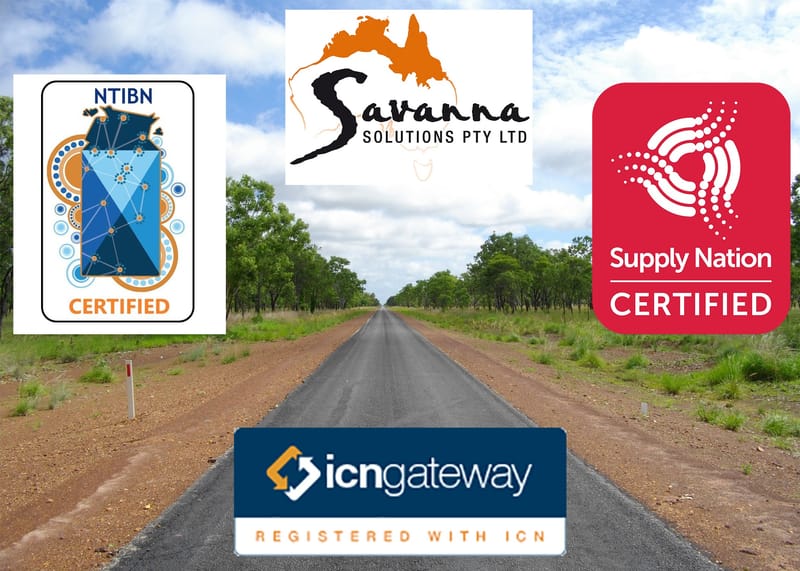 Savanna Solutions Pty Ltd was founded in 2008 at Katherine, Northern Territory at the heartland of Australia's tropical savanna's. We think globally and act locally to connect through strong networks and partnerships and being able to design practical, innovative solutions to complex problems.
Savanna Solutions Pty Ltd is a solutions-based consulting firm based at Katherine, Northern Territory. As a specialist in regional and remote engagement, our full-service solution orientated business assists to build the capabilities of small to medium enterprises (SME) and community organisations to maximize business opportunities
As a regional business, we have extensive experience across a diverse range of industries and our core service delivery is across business and workforce development. We are specialists in connecting prime contractors to local and indigenous supply chains and engage with the local workforce.
At Savanna Solutions we have a balanced sustainable development approach to business and are flexible, adaptable and responsive to industry, business and community needs.
We are a proud 100% owned indigenous business working through a cultural lens when engaging and developing programs. This results in bringing you the best chance of success to grow your business, secure that contract and deliver on your project.
We pay our respects to the first custodians of this land on which we work and live. We pay respects to the elders past, present and emerging and acknowledge the ongoing spiritual and cultural connections to the land, sea and waters on which we live and work.